I've been wondering how to tackle this post. You see, when Em accepted her Liebster Award, she nominated everybody. I hopped on that train with the quickness because as you may know I cannot resist a tag, Q&A or Facebook quiz. Lo and behold, a few days later, Danielle nominated me!
The Liebster Award is a pretty cool initiative. It's wonderful to have my little blog recognised by my fellow bloggers. I thank both Em and Danielle for making my blogging journey such a fun ride. I've said it before and I'll say it again, when you find your tribe, the blogosphere is a truly supportive community.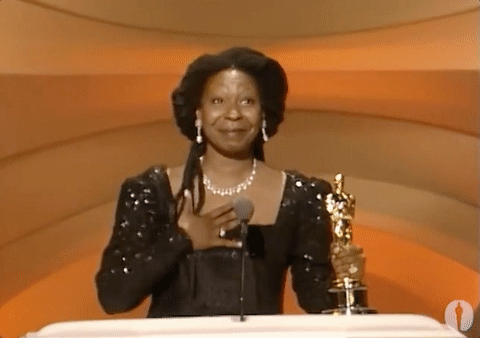 This is going to be a long post so grab a snack. I'll complete Em's questions first and then I'll answer Danielle's. Here goes.
Em's Nomination
Dearest Em, we live in different countries, we're leading very different lives, but our love of GIFs will unite us forever! I salute you and your delightful blog and I'm thankful for having met you. Visit Em's blog here.
What phone apps could you not live without?
Waze. With this app, I feel as if the world really is my oyster. I can go anywhere, find any place, and I know that I'll always find my way out of unfamiliar territory even if I get lost.
Do you still keep in touch with any of your school friends?
Yes! We're having a reunion later this year. I can't wait to laugh like a hyena as we relive our high school days and catch up with each other's lives.
What is your opinion of garlic?
Garlic is heavenly. I sacrifice kisses for garlic. I love spaghetti with olive oil, herbs and garlic. I eat garlic raw in some dishes. Garlic bread. Garlic plus cheese. Garlic butter. I'm salivating…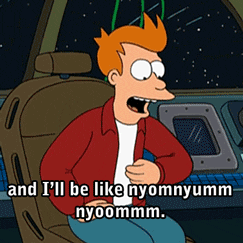 Do you ever do DIY at home?
Yes! I wish I were more adept at it. I repair my jewellery. I make some of my own wire-based pieces. I can paint neatly. I'm not afraid of hammers and nails. I think carpenters are dreamy and I wish that I had one of my own so I could watch him build things and sweat sexily doing it… Wait, what was the question?
What are your most treasured books on your bookshelf?
This is a tough question so I'm going to say the Bible. The other books can't get jealous because it's the Bible.
What was the first concert/gig you attended?
It was either The Fugees, or the Marleys and Beenie Man. I can't remember (don't judge, old age comes to us all). I'm not a lover of crowds so I've never really been into concerts. I'm bummed that I can't remember.
If there was one thing you could change about your house, what would it be?
I would veto my mother and throw out the stuff that she insists we keep for vague, future uses that will never come to pass.
Have you ever been camping?
I live in a forest. No need to go camping.
What was your worst kitchen disaster?
That night we smelt something burning and I assumed it was one of the neighbour's never ending farm fires. Turns out it was my teapot on the stove. The bayleaf leaves were literally dust. The pot had to be discarded. Don't judge me. Old age comes to us all.
What words do you regret saying to someone else?
"Never". Cause then I almost always end up eating my words, well in this case, word. "Never say never" is the truth!
Give us a brief overview of your gaming history.
I am not interested in video games (that's what you're referring to, right?) BUT an ex got me hooked on The Sims Hot Date and from there I graduated to The Sims 2 and The Sims 3. I get a kick out of destroying relationships and getting Sims fired. What is wrong with me?? Sadly, the mac versions of these games aren't as smooth an experience so I didn't buy The Sims 4 and I haven't played 3 in a while because the game crashes.
11 Random Facts about Melissa
I cannot ride a bike.
I have seen every episode of the Twilight Zone.
I have seen every episode of The Golden Girls. Twice.
I abhor white shoes.
I discovered K-pop last year and now I want South Korea to adopt me.
I'm clairvoyant. For everybody else.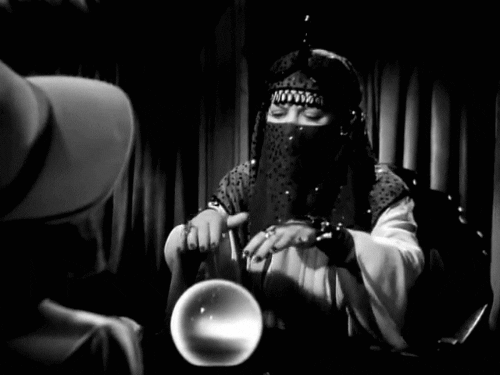 I want to own a cottage near the sea where I can write as the sea breeze caresses my face.
I could stare at the sky forever, day or night.
I have six piercings and four tattoos and counting…
I dislike people who use and abuse other people to get ahead.
I almost forgot that I was typing this because I got caught up watching a bird fight that was happening in a mango tree outside my window.
Danielle's Nomination
Danielle, you are a sweetheart and my kindred spirit. Even though our sites are very different, we are so alike. Thanks for being a part of my tribe. Folks, be sure to check out The Taste Team.
What made you decide to start a blog?
I was tired of academia telling me how I should write. I wanted to say what I wanted, how I wanted.
How has blogging changed your life?
I am learning new skills! From the technical to social media marketing to networking, and of course connecting with lovely people.
What tools do you use to stay organised and on schedule?
I am innately super organised to the point where I have to learn to relax more. If I don't want to forget to do something though, I write it on my whiteboard and only erase it when the task is completed.
How do you handle rough days with your blog?
I watch a horror movie or a TV show about the paranormal. Cheers me right up. However, I'm making a concerted effort to have more fun and pay less attention to blog stats.
If blogging is your full-time profession, how do you explain what you do to loved ones who are not familiar with the industry?
Blogging isn't my full-time gig. I silently judge people who don't get it though. It's 2017, people. Get with the programme.
What are your favourite blogs to read?
I have quite a few but I'd have to hand it to Jenny at The Bloggess. Hers is the one blog I try not to miss.
What do you do with your time when you're not blogging?
Sadly, adulting, instead of living the life of luxury that I was made for.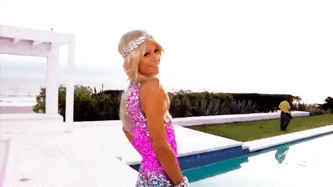 What is the biggest accomplishment you've made in life thus far?
I'm still standing! Regardless of the bumps in the road, I am still here.
What is the biggest life goal you've set for yourself?
That cottage by the sea.
What's your favourite motivational quote?
Just do it!
What is the one thing you would like everyone to remember about you?
My love of laughter.
My Nominations
It gives me great pleasure to nominate the following bloggers: Bucalily, Jazz On The Run, Life's Simple Adventures, Sour Then Sweet, The Mommy Confessionals.
The Rules
I've created a hybrid of Em's and Danielle's rules for the nominees who accept the award:
In your blog post, thank the person who has nominated you for the award, add a link to their blog, and display your award with pride.
Answer the eleven questions that the person has asked you.
Give eleven random facts about yourself.
Find 5 – 11 blogs that you think deserve this award and nominate them. Let them know that you have nominated them.
Provide 11 questions prepared by yourself for them to answer.
List these rules in your blog post.
The Questions
What's your sacred morning ritual?
If you had the money to do absolutely anything, what would you do with your life?
What is the best meal you've ever had?
Poets have done it for centuries, but how would you describe being in love?
Have you ever seen a ghost?
If you could impart one bit of advice for future generations, what would it be?
What is your earliest childhood memory?
When you feel as if the weight of the world is on your shoulders, how do you unwind?
What movie do you watch over and over and over again?
You can have any superpower you want, what would it be?
Describe your blog in three words.